Best Ever Road-Going MotoGP Replicas
संशोधित पर Oct 30, 2018 द्वारा Naveen Soni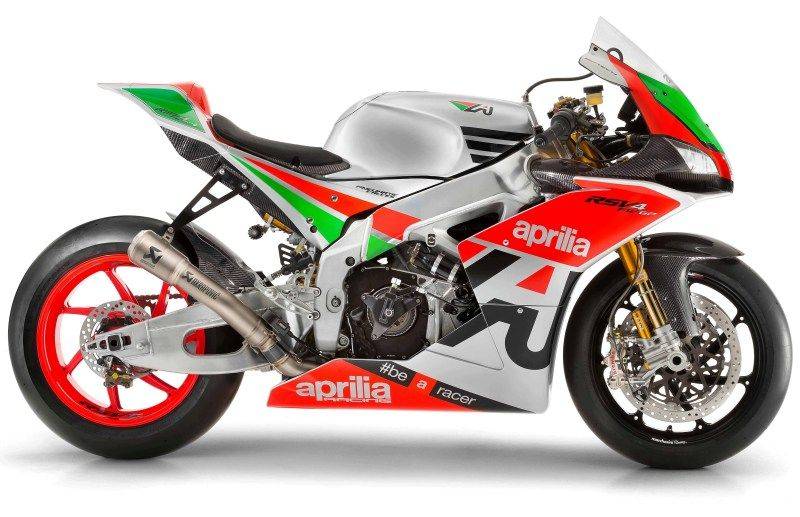 The recently launched Aprilia 'Factory Works' MotoGP replica bike might seem like a MotoGP fan's wet dream but there is one problem. The bike isn't road legal. Fret not since this is not the first time when a manufacturer has introduced a GP replica. The trend is going on since a long time. We get you the best road legal bikes money can buy. Talent optional.
10. Honda NS400R: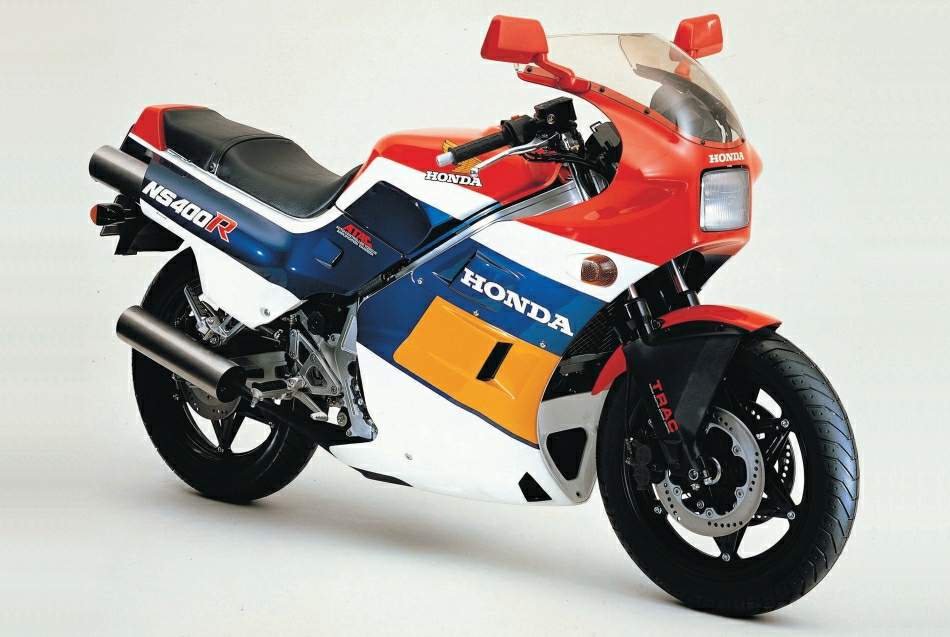 Offered between 1985 - 1987, the Honda NS400R was a replica of the 80's GP strokers. It was powered by a 400cc, V3 engine, having slightly mild performance, with just 72PS, as compared to its four-cylinder powered rivals from Yamaha and Suzuki. However, the Honda NS400R got attention due to its refinement, accessibility and reliability, and it was also more affordable than its rivals.
9.  Yamaha RD500LC: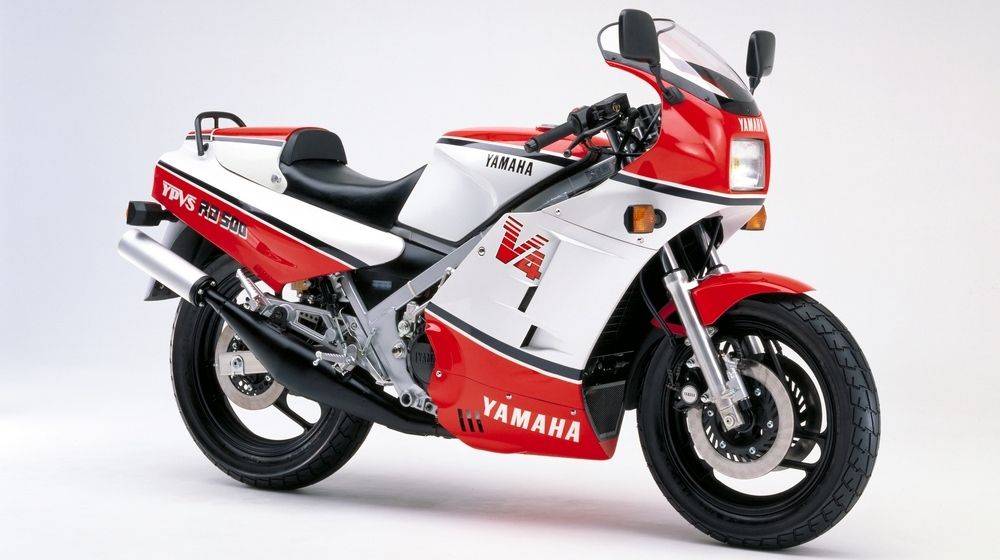 Powered by a 2-stroke V4, the Yamaha RD500LC was also inspired by the GP bikes of 80's and sold between 1984-1986. While the 85PS bike was much powerful than its Honda Rival, it was quite sophisticated than the Suzuki's machine. The liquid-cooled motor was packed in a steel frame in the standard model, while the overseas RZ500 version featured an aluminium frame for lesser weight and more agile performance.
8. Suzuki RG500:

Another road-going GP bike following the boxy design of 80's, the Suzuki RG500 was offered between 1985-1987. Powered by a unique liquid-cooled, two-stroke, 95PS 'square four' motor, the bike featured a tubular box-section aluminium frame and was wrapped up in GP replica bodywork.
7. Yamaha TZR250R 3XV: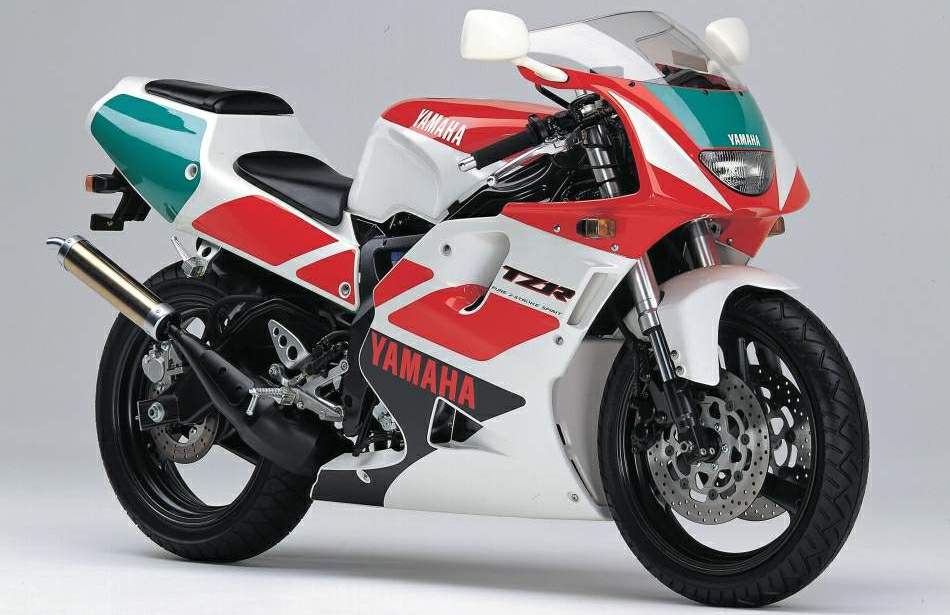 Coming to the 90's, manufacturers started using some curves in such models and Yamaha TZR250R 3XV was one of them. Offered between 1991 and 1995, the 3XV was an exclusive road-going, two-stroke 250GP replica for the Japanese market. It was the first bike in the respective segment to use a V-twin and was also available in an SP version, having a close-ratio gearbox, dry clutch and multi-adjustable suspension.
6. Honda NSR250 MC28: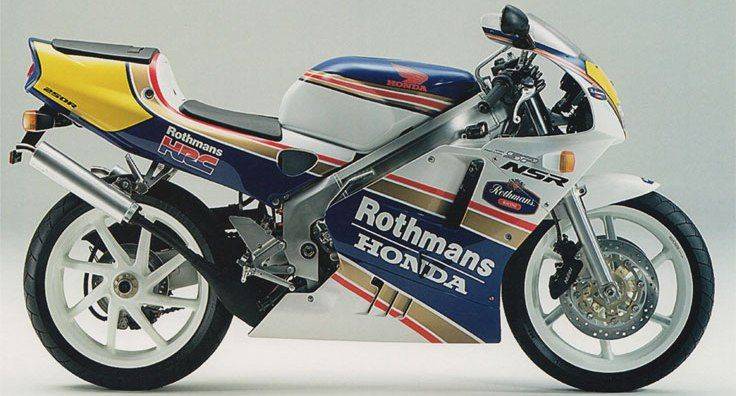 Rivalling the 3XV with its screaming performance and knife-edge handling, the Honda NSR250 MC28 offered between 1994 and 1999. The V-twin GP replica came up with some revolutionary features, such as single-sided 'Pro-Arm' rear suspension and 'Smart Card' ignition. Moreover, it was also made available in some special liveries including the SP versions, in Rothmans and HRC or Repsol.
5. Bimota V-Due: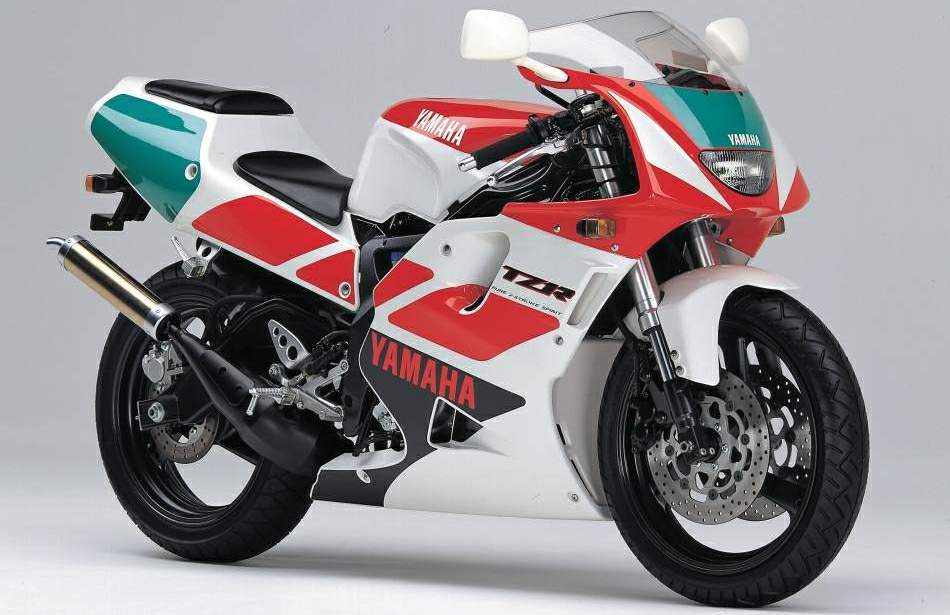 It might not look like a GP replica, but the company tried its best to make it one. The Bimota V-Due started with an amazing idea of combining a lightweight 110PS engine with a fine-handling chassis. Unfortunately, the engine problems with the bikes were quite frustrating, leading Bimota to offer to buy them back from the customers. It won't be wrong saying that the Bimota V-Due almost sank the Italian company. However, it will always remain a great idea in the history of GP replicas.
4. Ducati Desmosedici RR: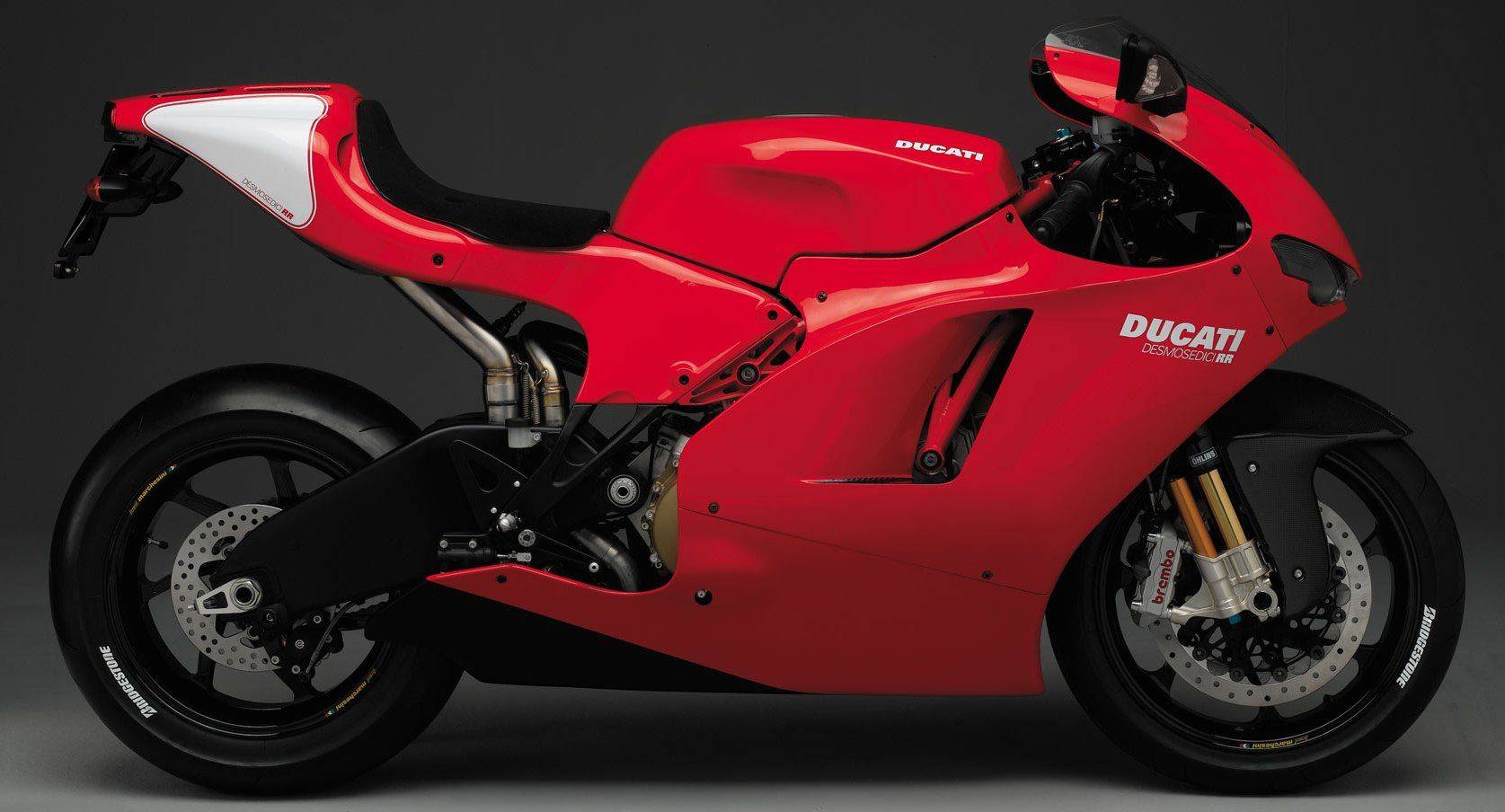 Introduced in 2007, the Ducati Desmosedici RR is a limited production road-legal version of the Loris Capirossi's 2006 Desmosedici MotoGP racebike. Its production projected at one bike per day at a retail cost of GB £40,000 (INR 33.32 lakh) and the company claimed it to be the first true road replica of a MotoGP racing bike. Its 989cc V4 produces 200PS and it was the first bike to use forged magnesium wheels. The company also offered a racing kit including a race-only exhaust system, a slip-on muffler, and complementary fuel, ignition mapping in a "race ECU" and enough sponsor stickers to fill both sides of the bike.
3. Ronax 500: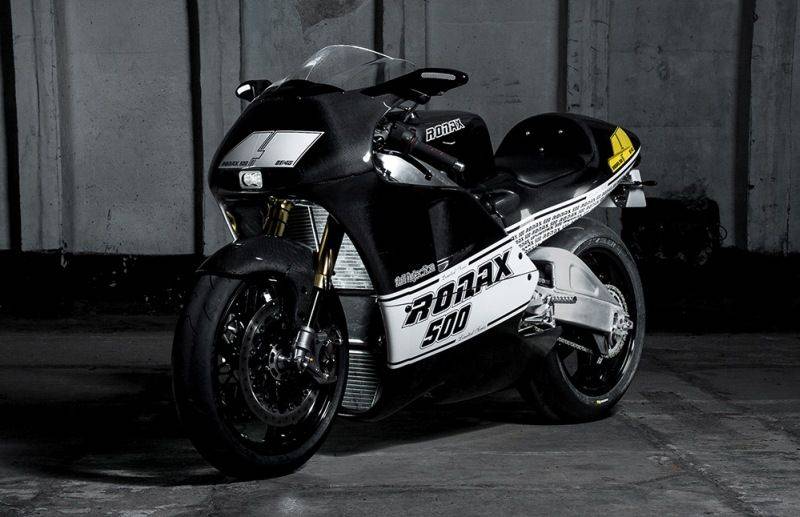 A 500cc, two-stroke, V4 powered bike for some proper GP madness. Mimicking the appearance of the Honda NSR500, the Ronax 500 is for those race fans who remember the "Golden Age" of Grand Prix motorcycle road racing in the late 1980s to early 1990s. It is sort-of-road-legal with 160PS, two-stroke power delivery, a 145kg dry weight and lots of modern equipment, and the firm will make you one for €100,000 (INR 71.08 lakh) plus VAT.
2. Honda RCV213V-S: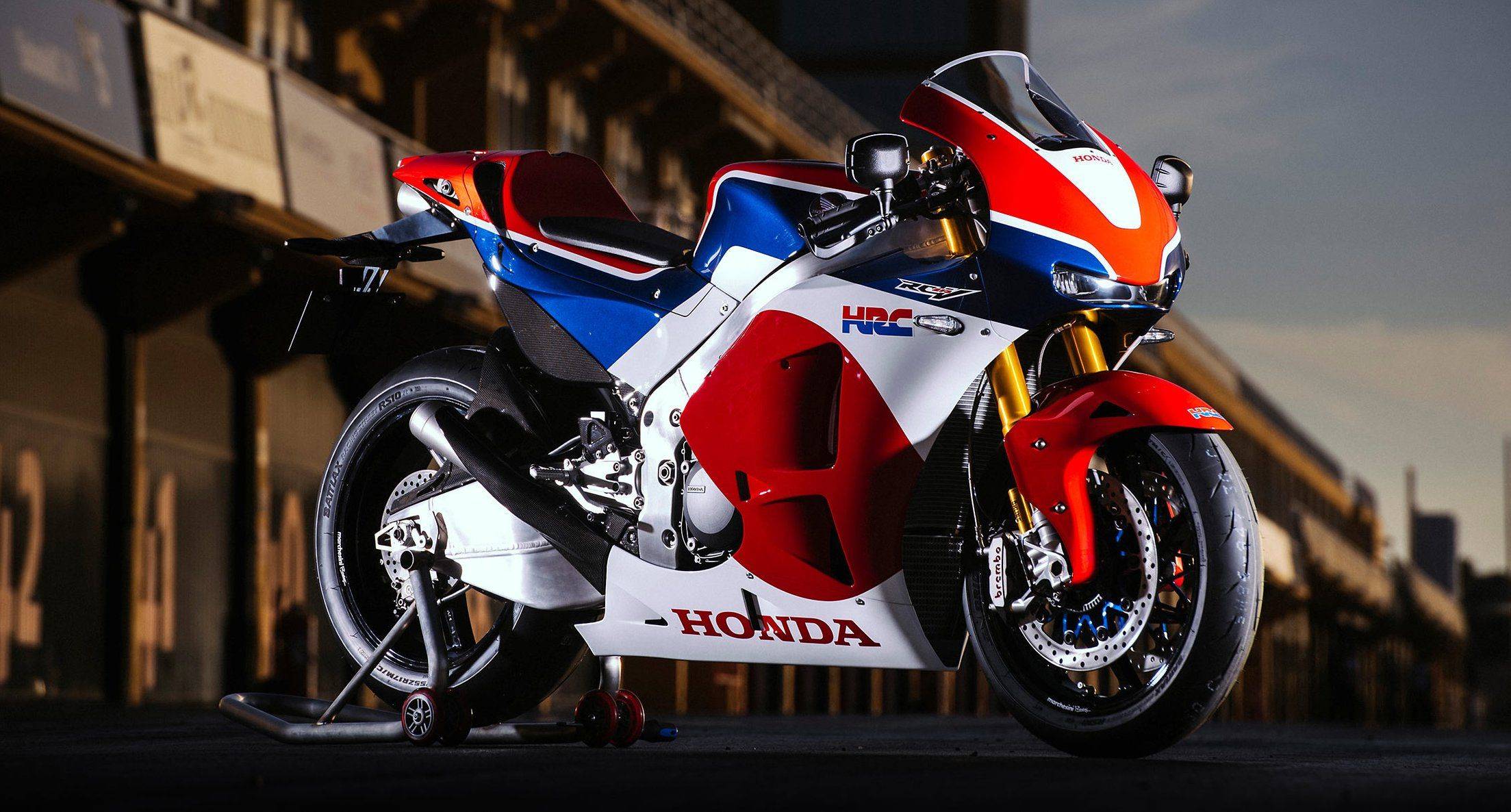 The Japanese auto major unveiled its much-awaited road-going GP bike at the 2014 EICMA show in the form of the Honda RC213V-S. Based on the Honda Racing Company's (HRC) 2012 RC213 V4 MotoGP race bike, the bike comes with a whopping price tag of GB £138,000 (INR 1.15 crore). While the 159PS of power output from the standard trim is a bit frustrating, the company offers a 'Sports kit' for €12,000 (INR 10 lakh) extra to boost power up to 215PS, which slashes 10kg off as well.
1. Ducati 1299 Superleggera:

We know that the bike doesn't look alike any GP motorcycle, however, its performance is just enough to give you an experience of riding MotoGP bike. Most of the bike has been made out of carbon fibre. Not just the fairing and the wheels but the first time, a production motorcycle has received carbon fibre frame and swingarm as well, resulting in an overall weight of just 150kg. Moreover, the V4 motor has been pumped up to deliver 10 extra horses, pushing the maximum power output to 215PS.The bike gets all the high-performance blessings from the braking system to the suspension set-up and the tyres. The Ducati 1299 Superleggera also receives MotoGP electronics, including the first-ever on a Ducati superbike, Ducati Power Launch (DLP), and all this comes with a premium price tag of $80,000 (INR 54.58 lakh).