5 Most Expensive Scooters In Production Today
संशोधित पर Jan 7, 2020 द्वारा Naveen Soni for अप्रीलिया एसआरवी 850
Scooters are considered a convenient and economic way of transportation in India. However, the recently launched Vespa 946 Emporio Armani surprised everyone here with its exclusively premium price tag of Rs 12.04 lakh (ex-showroom, Delhi). Most people should be thinking that it must be the most expensive scooter on the planet, but wait! There are many other offerings which come with a similar or even higher price tag and that's for a reason. Even if we talk about India only, the flagship Vespa is the second most expensive scooter and there is a higher priced offering available as well. So, let's check out the 5 most expensive scooters which are in production at present, including the one which is top-priced in India.
5) Yamaha TMAX: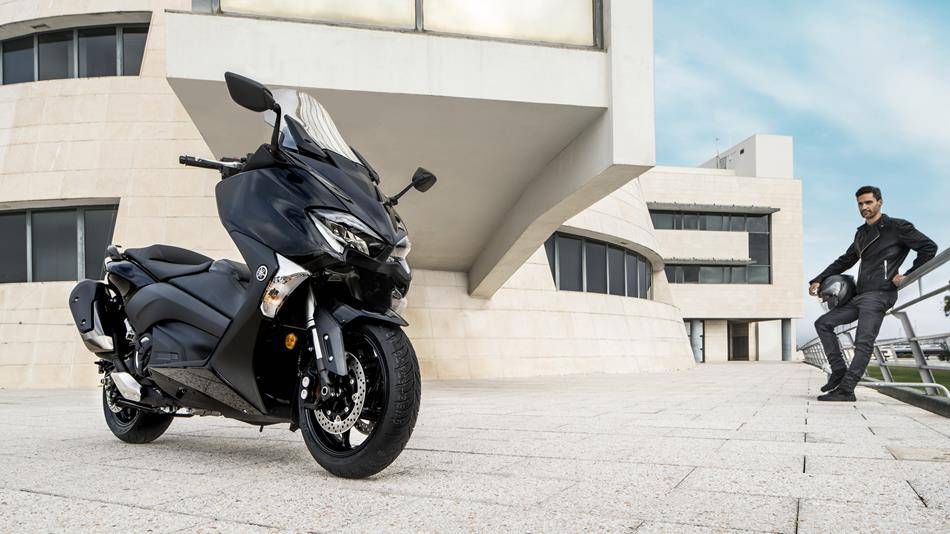 'The sportbike of scooters,' this is how Yamaha calls its TMAX maxi-scooter that was introduced 15 years back. It is the fifth most expensive scooter, with a price tag of USD 10,490 (INR 7.15 lakh), and it still is one of the bestselling products in its category, with over 2.33 lakh units on the road. The company has also introduced the 2017 model of the scooter, which looks even more interesting with its sharper styling and superior functionality. Featuring a top quality finish, the premium maxi-scooter gets a new aluminium frame, providing unmatched handling with precise cornering. The 46PS engine of the Yamaha TMAX provides a peak torque of 53Nm that gives it a sporty performance with the CVT automatic transmission. Equipped with a traction control system, the scooter also gets ABS as an optional extra while the keyless ignition is a standard feature. The scooter also gets motorcycle-type upside-down forks and link-type rear suspension, providing the ultimate ride experience.
4) BMW C 650 GT: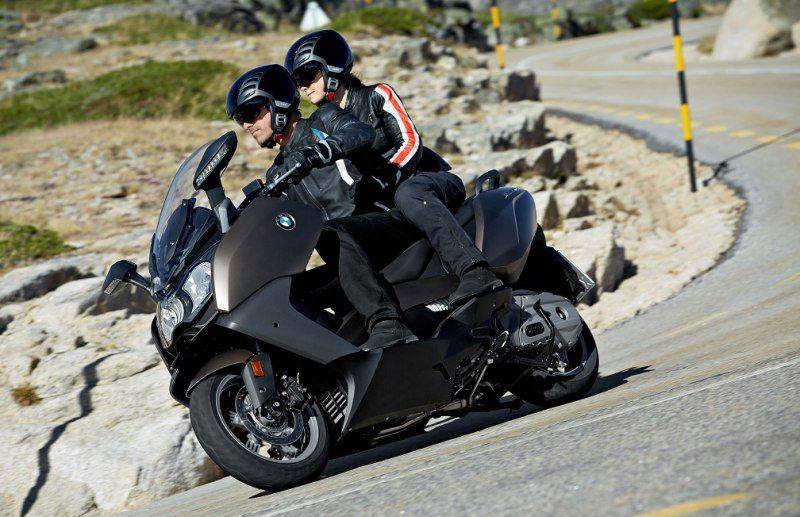 A complete urban mobility solution, the BMW C 650 GT can help you conquer the city as well as get away from it. The comfortable and powerful maxi scooter comes with a harmoniously tuned 647cc, twin-cylinder engine, delivering 60PS of power, which makes it easy to travel long distances. Moreover, the BMW C 650 GT provides class-leading storage volume along with excellent wind and weather protection. In addition to ABS, a fully-fledged ASC (Automatic Stability Control) now comes as standard with the scooter. The system enhances safety when road conditions are unpredictable and the daytime running lights are also automatically adjusted to the ambient light conditions. Another interesting feature of the scooter is the optional SVA (Side View Assist) that helps when vehicles approach in your blind spots. We know that it is one of the most expensive scooters with a price tag of USD 10,595 (INR 7.22 lakh), but all the superb features well justify it.
3) Suzuki Burgman 650 ABS Executive: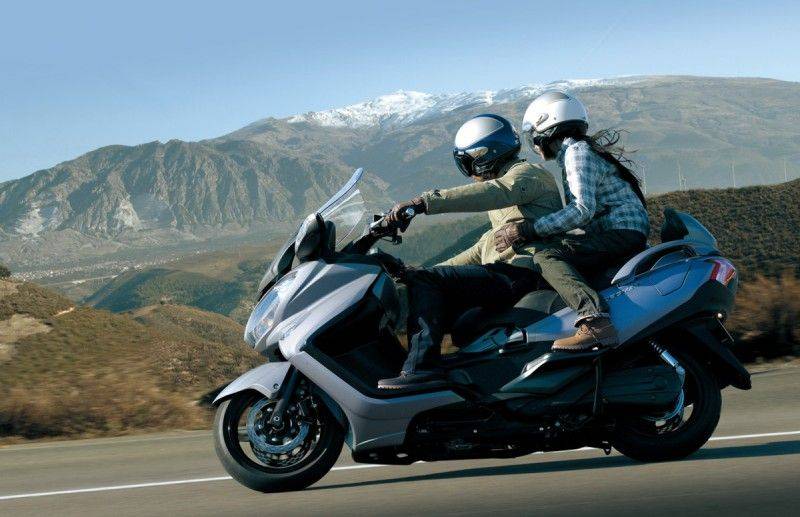 The Suzuki Burgman 650 ABS Executive is a performance scooter that comes with an executive price tag of USD 10,999 (INR 7.5 lakh), thus giving it entry to the list of the most expensive scooters around the world. Powered by a 638cc, parallel-twin motor, the Burgman 650 gets an advanced transmission with two fully automatic modes (Drive and Power) plus optional manual shifting, and ABS is also there for safe braking. The ergonomically designed scooter comes with lots of space, smooth suspension setup and well-cushioned seats with adjustable lumbar supports. Moreover, the latest model of the scooter also gets a remotely adjustable windshield. This urban smart scooter is equipped with spacious ergonomics, smooth suspension, a plush seat with adjustable lumbar support, ample storage compartments, aerodynamically designed remotely adjustable windscreen, supportive backrest for the passenger, heated grips and heated seats.
2) Vespa 946 Emporio Armani: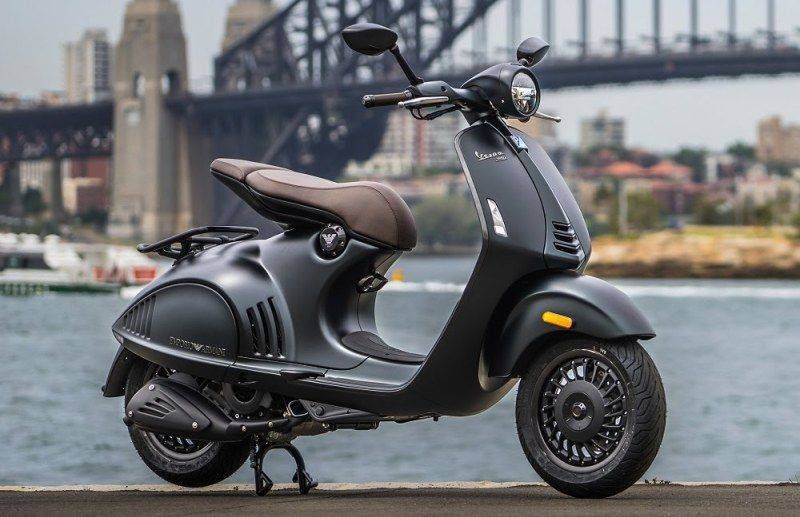 It is powered by a normal fuel-injected 125cc engine, delivering 11.9PS of power and a peak torque of 10.3Nm. So then, what justifies the Vespa 946 Emporio Armani's price tag of USD 10,999 (INR 7.5 lakh) in the US and Rs 12.04 lakh (ex-showroom, Pune) in India? The answer is its beautiful retro-futuristic design, commemorating the 130th anniversary of Piaggio and the 40th anniversary of the Giorgio Armani fashion house. In fact, the name '946' evokes the history of Vespa as the company was born in 1946. The Italian masterpiece further comes wrapped in a unique grey-green paint scheme, with galvanised satin treatment and a green shade visible only under certain light conditions. Moreover, there are many premium bits on the scooter like the 'Emporio Armani' branding on many parts.
1) Aprilia SRV 850 ABS/ATC: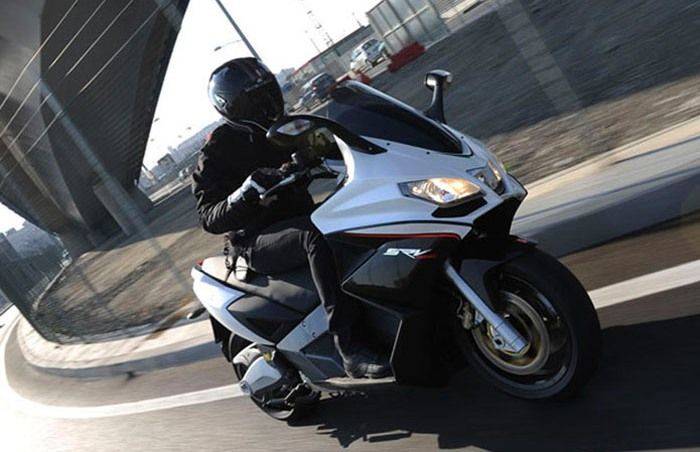 Also available in the Indian market, the Aprilia SRV 850 performance scooter is the most powerful as well as the most expensive scooter in the world. Priced at USD 15,000 (INR 10.17 lakh) in the US, the super scooter comes with a price tag of around Rs 15.05 lakh (ex-showroom, Delhi) in India. Built on a rigid double cradle, steel trellis frame, the SRV 850 looks much inspired by the Aprilia RSV4 superbikes. Powering the scooter is a fuel-injected, 839.3 cc, 90-degree V-twin that makes 76PS of power at 7,750rpm and delivers a peak torque of 76.4Nm at 6,000rpm. Along with features like performance braking and ABS (Anti-lock braking system), the scooter also features ATC (Aprilia Traction control), ensuring better safety with the level of performance it packs.